Soldiers and Shakers,

Your mission is to create your best remixes of "Search & Destroy" using the Musicshake platform. The possibilities are truly endless. You can use the wide assortment of instruments available, including sound effects like the firing of an AK, and even include your own original vocals!

Submission begins Wednesday, July 13th at 4:00 PM PDT. You can submit remixes up until Wednesday, August 3rd at 12:00 AM PDT. Song plays will be counted up until Friday, August 5th.


Instructions:

1. You can use the Musicshake for Web or Musicshake for PC (download link) to participate. This event is available for both apps.

2. Create your best remix!

3. Be sure to enter your Combat Arms Character Name in the song description area when you post your remix.

4. You can participate in the event without a Combat Arms Character Name, however, in order to be eligible for prizes, you MUST include your character name.

5. Share with your friends on Facebook!


Prizes:

ONE Grand Prize Winner
- Combat Arms Hoodie
- Razer Naga Gaming Mouse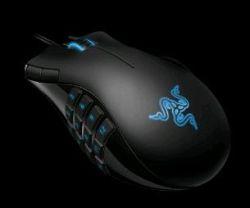 - 5,000 Shake Cash

THREE Second Prize Winners
- NX 20,000
- 2,500 Shake Cash

SIX Third Prize Winners
- NX 5,000
- 1,000 Shake Cash


Rules:

1. You must create a Musicshake account to participate.

2. You must have a character created in Combat Arms to be eligible for prizes.

3. The song may contain original vocals. This means that you can record your own voice, performing original material. Samples taken from another source are not allowed and will result in disqualification.

4. On August 8th, 2011 a panel of judges will pick the winners from the TOP 10 combinations of the following factors:
- Facebook Likes
- Number of Plays
- Ratings
- Favorites
*All Top 10 entries will qualify for a prize, however, the actual ranking will be determined by the judges.



Get started on your "Search & Destroy" Remix right NOW!

Launch the Musicshake app!