Party Respawn Token

How often have you gotten to round 20 of Cabin Fever, only to get blindsided by a pack of Tankers? Or seen your entire team taken out by a stray rocket at the last stage of Desert Thunder? The Party Respawn Token will allow you to turn those narrow defeats into heroic victories, bringing your entire team back to life at once, ready to take the fight to the enemy one more time!

Don't go looking for it in the shop, though. You're going to have to earn these by completing Daily Jobs.
Weapon Renewal Kits: No More Restrictions!

Weapon Renewal Kits are now able to renew any and all Primary and Secondary weapons, all for the same price as before! Got an amazing gun from the MYST-G, or got your hands on one of Combat Arms' Epic Weapons? The Weapon Renewal Kits will make those weapons last longer and longer! This also applies to Weapon Patch Kits awarded from Daily Jobs.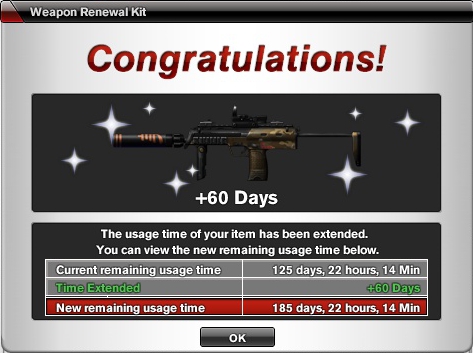 Black and Gray HiSec Cases are Upgraded!

The HiSec Cases have been updated and improved to give you more bang for your buck!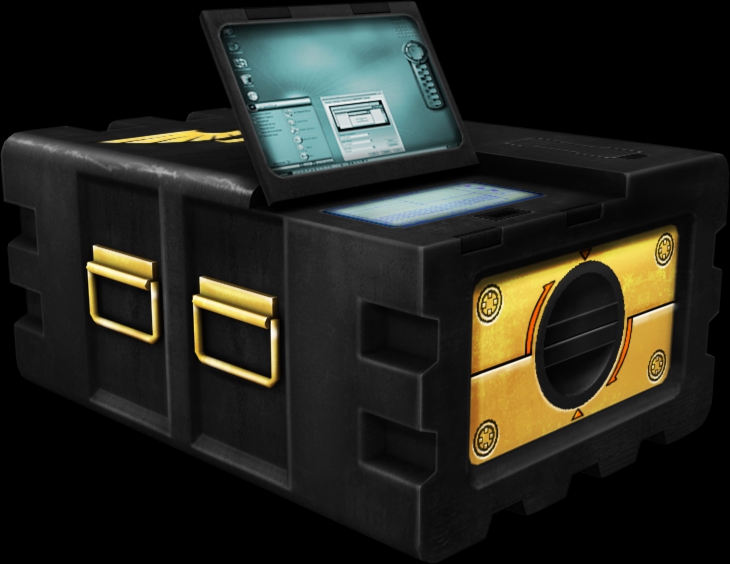 For the same price to open as before, the Black HiSec Case now includes the best of the NX weapons, gear and premium items in Combat Arms. Of course, it wouldn't be the Black HiSec Case without Permanent Specialists, would it? Which is why, in addition to Permanent Function Items like the Player Name Color Change, Raven is joining the flock of Permanent Specialists in the Black HiSec Case!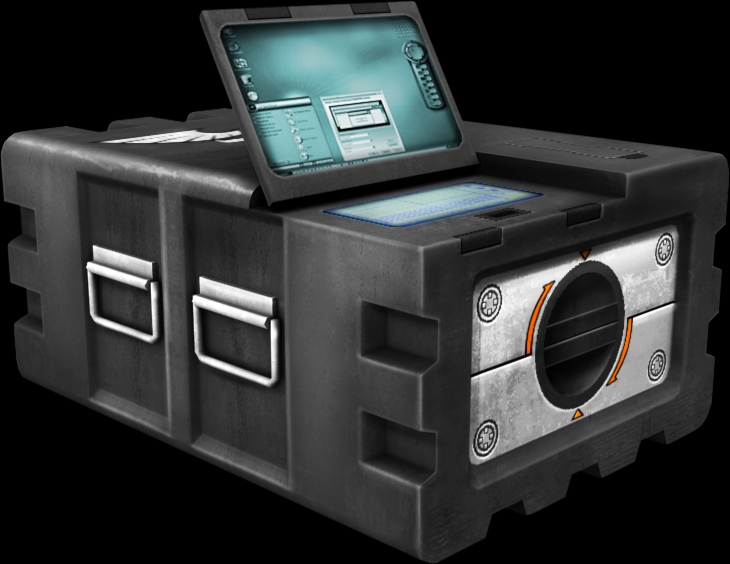 5-Shot Has Returned!

5-Shot is back for Fusion Stage 3 with a whole new set of prizes and new ways to earn 5-Shot cases! Click here for more info!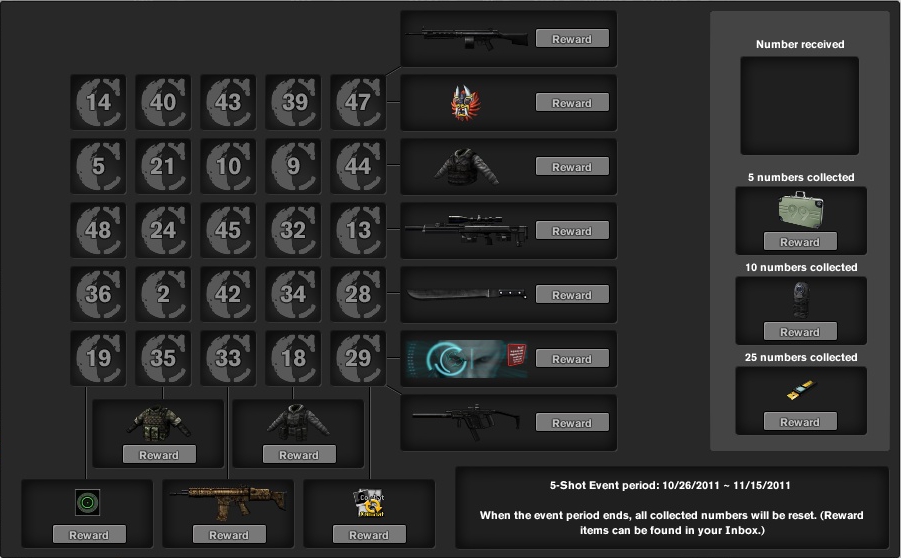 New Supply Crate: MYST-Hotel!

With Fusion: Stage 3, the MYST-Golf has been retired and is now being replaced by the MYST-Hotel! Click here to see the contents of this brand new MYST crate, including the brand new NX-Rare AA-12 Dominator!

New Specialist Weapon: The Remote Grenade

Need to take out a couple pursuing Infected? There's an app for that! The Remote Grenade, available for NX and for GP at Master Sergeant II, allows Specialists to drop a bomb and detonate it remotely, dealing massive damage to everything around it! Just don't hide behind it: It has no safe zones!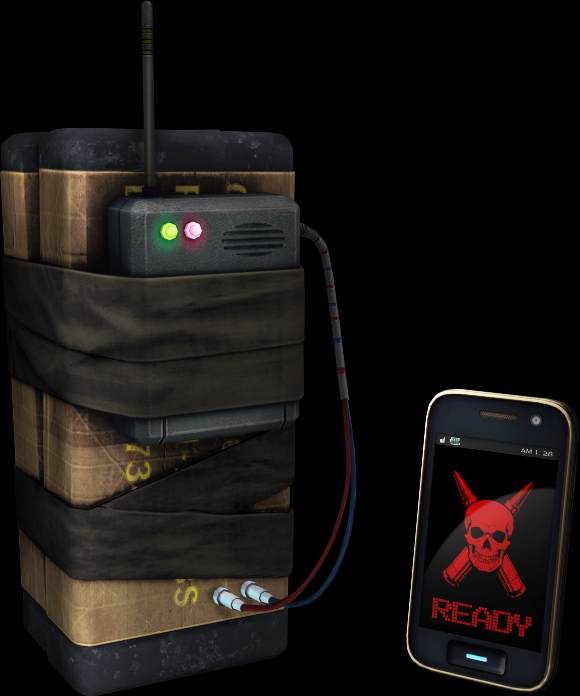 When in doubt, highly trained Specialists know to make use of any resources available; equipment and spare parts can be repurposed to make a devastating IED (Improvised Explosive Device). On-Demand destruction is just a phone call away.

Piazza: Clan-Exclusive no more!

With the great response to Piazza, it's now available on all servers under the Search and Destroy game mode!
Say Hello to the Boneyard Shotgun

'Tis the season for some scares, and there's nothing quite as frightening as the newest Forgeable Weapon from the Gun Emporium, the Boneyard Shotgun!



A grotesque shotgun designed by a madman to destroy all enemies; human and inhuman. A rare and dangerous blend of buckshot and demons. Do you dare wield such unearthly power?

Don't worry, though, an unearthly Shotgun isn't the only thing we're doing for Halloween! Click here for a full look at Combat Arms' Halloween Events!

Return of the Autumn Valkyrie!

Well, its Autumn, so we here at Combat Arms thought that bringing the Autumn G36E Valkyrie, and this time it's available for 30 Days, 90 Days and even Permanent!

This modified version of the G36E Valkyrie is lighter and carries more rounds because it is built with improved materials. (Limited Edition)
Oh, and you better get it while you can! The Autumn G36E Valkyrie is only going to be available from now until November 3rd!
New GP Weapons!

Now Available at 2nd Lieutenant III: The INSAS Rifle

Hailing from India, this rifle combines technologies from many different firearms including proven designs like the AK-47 and the M16 family of rifles.
Now available at 2nd Lieutenant IV: The Colt Cobra .38 Special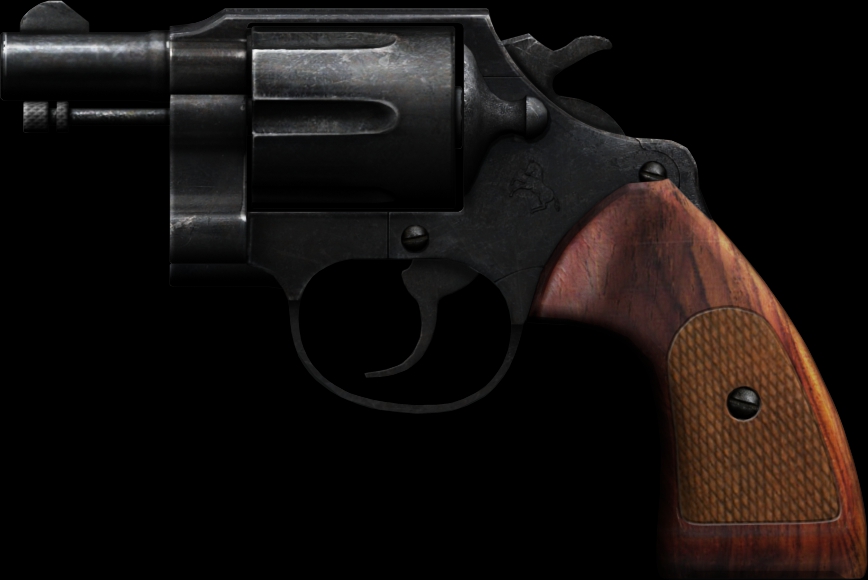 An iconic weapon of noir detectives, the compact design of this Double-Action revolver makes it an easy-to-conceal firearm.
More Weapons for the Gun Emporium!

Bubba just won't let up, throwing out another round of Upgrades and Customizable Weapons for you! Now available from the Gun Emporium Upgrade Jobs:
SG550 MARK II

PSG-1 CAMO MARK II


Saiga 20K CQB MARK II



And, of course, Bubba's now opened up Customizations on another ten weapons!

New Customizations

M416

M92FS Silver

PP-19

M6A2-SRT

M-200

M107CQ SE

M24 Woodland

P226 Silver

K3 SPW

M4A1 SOPMOD
-Combat Arms Command-